Asahi Rubber Chemical, Co., Ltd.
About Rubber Molding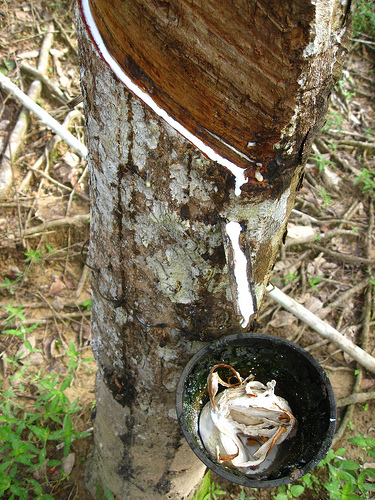 Basics of rubber molding Many of rubber products are manufactured using a method called compression molding. This is the method in which material is forced into a mold heated to approximately 200℃, and pressurized with hydraulic or vacuum press.
Other methods of rubber molding include transfer molding and injection molding, and the method of molding is determined by material, form and product lot.
Rubber Products
Rubber bushings for 4-wheel vehicles

This is a part used in the underbody of 4-wheel vehicles to reduce vibration from tires, which in turn, improves comfort, stability and quietness.
Vulcanized adhesion technology to glue metal and rubber together is used for this product. This adhesion technology also holds metal parts, including steel, aluminum, brass, stainless and cast metals etc., and fine ceramics together.
Fork boots for 2-wheel vehicles

This is a boot (cover) designed to protect the front fork of 2-wheel vehicles from dust and pebbles.
We not only offer single colored boots, but also custom boot service with adding rubber in different colors on the base color for improved design.
Training equipment parts

This is a part for tee batting practice machines.
Firm rubber is used for the ball section on top and soft rubber is used in the shaft section that supports the ball, replicating the feel of actual impact. Using several materials for making one part enables reduction of parts count.
Electronic drum pads

This is a part used as a pad for electronic drums. The pad exhibits quietness during performance, and the special blend of rubber recreates a pleasant acoustic drum-like sense of impact.